Kids love jazz! Especially, when introduced in a way that is imaginative and creative. Besides great music,  books can be a wonderful entry point to the world of jazz. Books about jazz often have great rhythm and flow when read aloud.
Consider the types of creative movement that can accompany the music and even encourage little ones to make up their own bass lines, drum parts, piano riffs or vocal solos to go along with the text.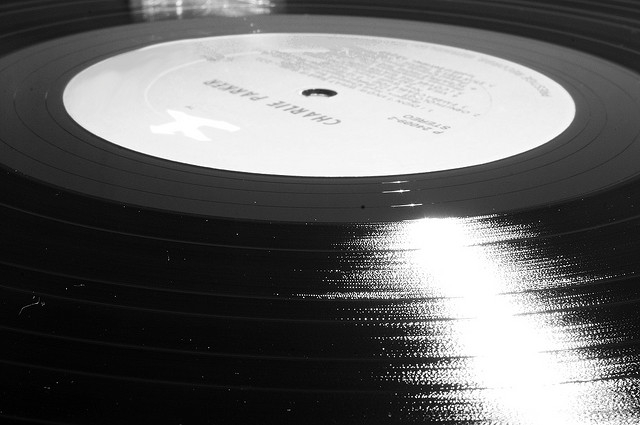 Whatever you do, don't be square!
Read on for a look at some playful books that will have the little ones in your life swinging at no time.

The first four books from the Baby Loves Jazz series introduce famous jazz musicians and instruments through fun jazzy animals. The books are designed to be enjoyed by children & adults.
1) Ella Elephant Scats Like That

Ella Fitzgerald was one of the most skilled jazz singers in American history. Ella the Elephant gets kids to scat, which means to make up their own vocal sounds and music. Shooby-doo-do-bop along with your child!
2) Duck Ellington Swings Through the Zoo
Duke Ellington was an amazing composer, bandleader, and piano player. Duck Ellington will have your child excited to play some keys of their own.
3) Charlie Bird Count to the Beat
 Charlie "Bird" Parker was a phenomenal saxophone player who played a type of jazz called Be Bop. Charlie Bird also plays the sax and will have little ones be bopping

4)

Charlie Parker Played Be Bop 
Another fabulous book that introduces Charlie Parker. Chris Raschka's vivid pictures and joyful approach to rhythmic phrases will surely captivate children. If you practice you can even "perform" the book as when timed right, the sentences can be sung to a famous tune by Coltrane!
5) The Jazz Fly
This book is so musical it comes with a CD! Explore all kinds of sounds with jazz fly and rhyming words that will have children buzzing with excitement.
As with any great jazz artist, once you get started including jazz books with young children, feel free to improvise, make things up on the spot, and have fun!
This post contains affiliate links. You can read more about what this means in our disclosure statement on the about page.