I am quite excited about one of the first baby gifts we just received–the album Jazz for Kids
from music publisher Universal Music Family
.  Both kids and adults would be pleased with this album. A personal favorite for me is Louis Prima's "Yes! We Have No Bananas." I love Louis Prima.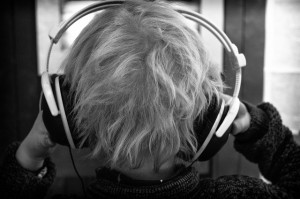 "Old McDonald" and "The Muffin Man" have never sounded more sophisticated but still fun and very kid-friendly as when Ella Fitzgerald sings them. There are also several non-kid songs on the album, such as the classic "What a Wonderful World," as performed by Louis Armstrong and Carmen McRae's "When the Red, Red, Robin Comes Bob, Bob, Bobbin' Along," but every song is three minutes or less and very accessible to children. High quality music for adults and children! What a wonderful idea! The CD came in eco-friendly packaging, which is nice, and I still like listening to CDs, but you can also buy the MP3 on Amazon or iTunes.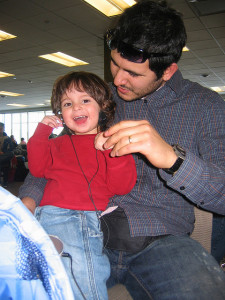 I look forward to obtaining the rest of the albums in the Universal Music Family Series.  "J is for Jackson," "B is for Bob" (as in Bob Marley), and "Future Idols" will be first on my list. Let us know of any music both you and the children in your lives like to listen to! We would love to hear your suggestions!
This post contains affiliate links. You can read more about what this means in our disclosure statement on the about page.