In what might be a growing trend, the Paris Opera recently unveiled a third "digital stage" to showcase arts online.  What types of possibilities might this offer for young people? This is a fantastic way of bringing music appreciation to life in your home!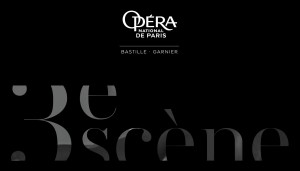 This initiative to provide the public with a third stage is even more intriguing since the Paris Opera invites people to contribute art related to the opera. As the Paris Opera explains:
As of September 15, 2015, the 3e Scène opens wide its doors to visual artists, filmmakers, composers, photographers, choreographers, writers, and invites them to come and create original works relating to the Paris Opera.
For parents and educators of all types, the Paris Opera 3rd stage provides countless opportunities to engage young people in the arts. Consider viewing some of the included art and performances.
Also consider inviting children to imagine their own art that they would contribute to an online stage.
What would your children or students like to create?
For additional opportunities to stream music and art in your home see our posts: