Maker culture offers children countless ways of being creative and exploring science, technology, engineering, arts, and math, (otherwise known as STEAM).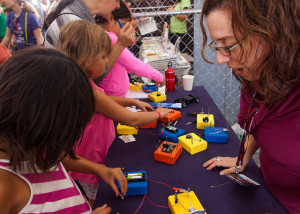 Photo by Bill Benzon
Supporting children invent to learn. . .
Books such as Invent To Learn: Making, Tinkering, and Engineering in the Classroom
or Tinkerlab: A Hands-On Guide for Little Inventors

are great starting points to learn more about fostering maker culture and "go to" references for project ideas.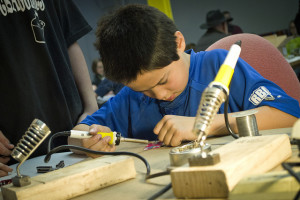 Photo by Pete Prodoehl
Websites such as MakeZine's Make: Kids & Family also provide numerous starting points for projects.
Take a look at some of the Materials for Maker Spaces at school and at home and get started with supporting the tinkering of little ones! It is never to early to start imagining and inventing!
If you want some education of your own in this area, consider starting with a free online course  such as  "How To Invent Anything" offered by Little Bits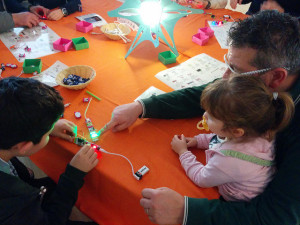 Photo by Muse Fablab
This post contains affiliate links. You can read more about what this means in our disclosure statement on the about page.