There are many ways to learn music and instruments. Technology ranging from websites to video games can make practicing and learning music fun. Guitar Shred Show is a free creative way to use the internet to learn music. Featuring the cartoon character, Mr. Fastfinger, Guitar Shred Show is an interactive website that uses games to help people learn about modes, which are types of musical scales that can be pretty interesting for kids.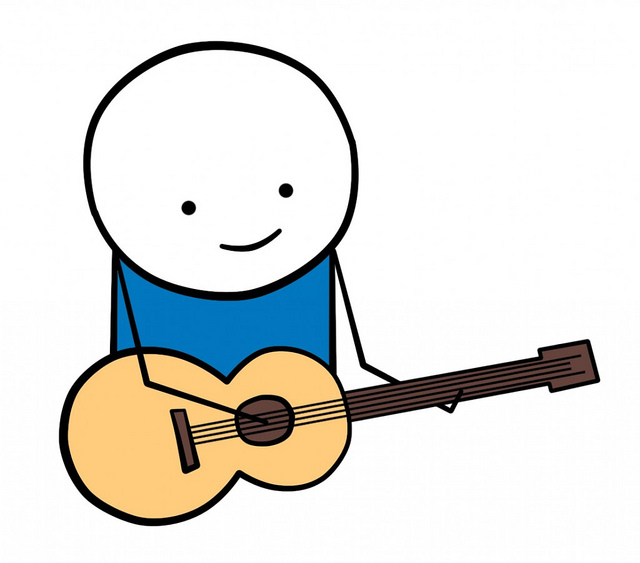 One nice thing about playing music with the lead character, Mr. Fastfinger, is that he'll never lose his patience as kids work with him to learn licks and techniques on the electric guitar and jam.
Although almost a decade old and without the advanced graphics of today's video games, Guitar Shred Show is a fun and quirky way to learn some music theory and aspects of the guitar.
Consider integrating Guitar Shred Show in your music appreciation time or music class!
For more current ways of using technology to learn guitar consider apps and games such as Yousician and Rocksmith [affiliate links included below]: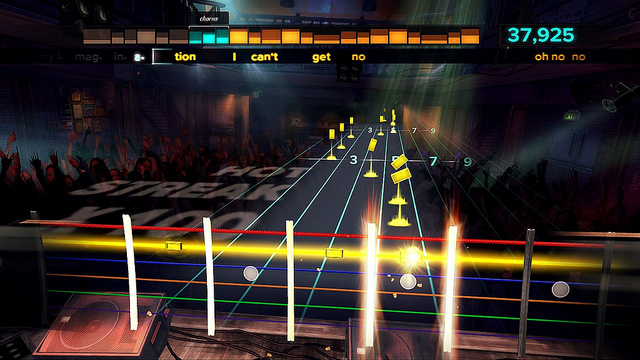 Yousician an iOS app is designed to help people learn songs on guitar, ukelele, or piano
The videogame RockSmith allows you to plug an actual electric guitar into a game system and learn many aspects of playing the guitar through playing games and the guitar simultaneously. RockSmith is available for Playstation 3 & 4, Xbox One or 360, and Mac or PC computer. For the computer downloads you may also need to purchase a Rocksmith real tone cable.
If you have girls who are interested in the guitar, check out our post with resources for encouraging girls to rock out, featuring the Science Riot Girls!
What are your kids' experiences with learning music through playing games?
While these games are fun ways to learn aspects of music and playing guitar, we are strong believers that technology is no substitute for a great music teacher!